We are often asked what we believe. Our beliefs are simple!
Vision
We are an expanding community of conscious evolvement, bringing timeless wisdom. We welcome all who are in search of a higher purpose and a greater connection to the Divine Presence in each of us.
Mission
Unity Center of Stockton's mission is to raise awareness and understanding of Unity Principles and Universal Truths which inspire a higher-level expression of living.
---
Unity Center of Stockton is loving family that welcomes all people regardless of race, color, creed, socioeconomic status, or sexual orientation. We welcome all peace-loving people!
​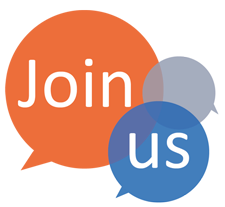 Are you are looking for a community that is spiritual but not necessarily religious? Are you looking for "something more" in your life? If you are one of millions of people who have begun their own unique spiritual journey, Unity Center of Stockton will feel like you are coming home.
Unity supports a universal truth, energy, and life found in all faiths. Unity Principles support your exploration and growth right where you are. We find that we are all much more alike than different! When we explore what is true for us, we find the Unity and Oneness expressed in all religious traditions.
Unity is a spiritual movement that honors the spark of Divinity in each one of us. We explore practical methods for spiritual development in our lives. Unity has been described as a practical, positive, progressive, and supportive spiritual community that honors all paths and all religions. Practice is a key word! We are here to practice what we learn.
We choose to see our lives as opportunities for affirming spiritual possibilities. We are not victims in our lives. We always have choice. Life is our opportunity to develop and practice our spiritual principles in human form. We accept our creative responsibilities with enthusiasm and joy.
Our spiritual values are Happiness, Joy, Love, Wisdom, Inspiration, Compassion, Forgiveness, Deep Listening, Non-Violence, Responsibility, Peace, and the list grows from here. You are invited to visit our spiritual community where our goal is happiness. We celebrate Light, Love, and Inspiration. Together, we make a difference in our world.